Detail from Plan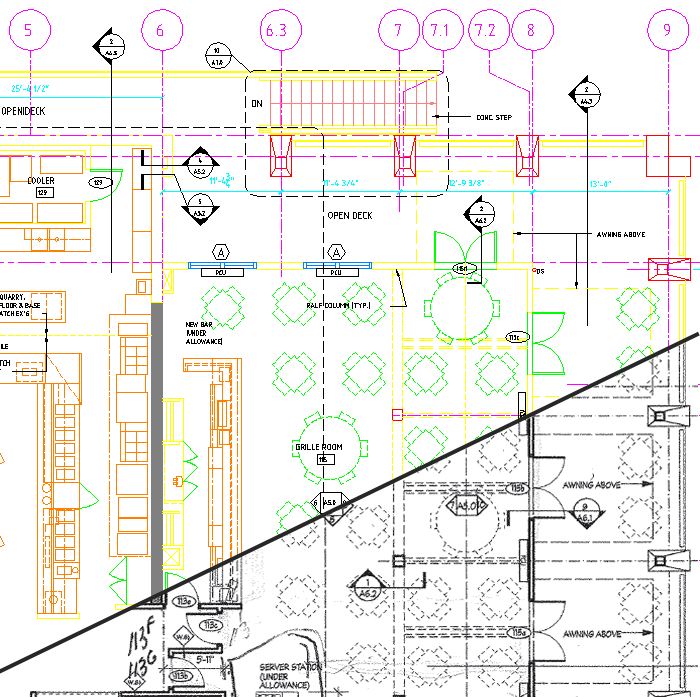 Complete Plan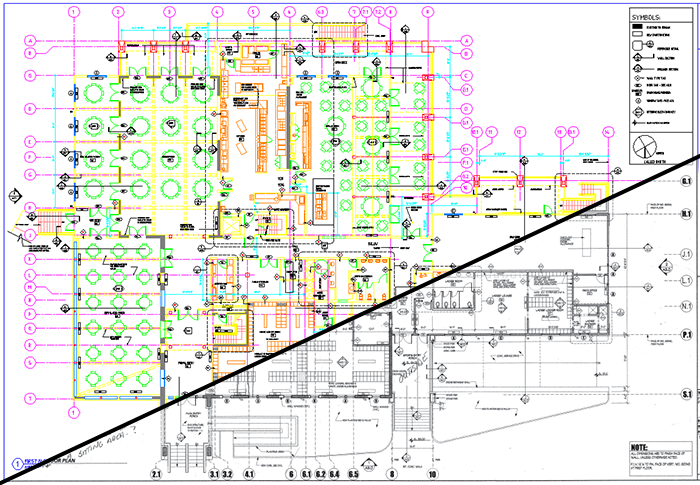 Elevation Detail from Drawing
Complete Elevation Drawing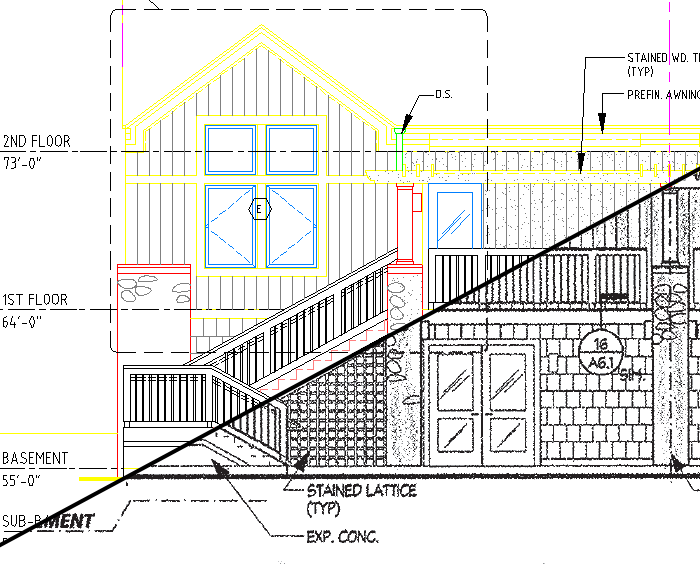 Architectural CAD Conversion
These plans of a country club were originally drawn by hand. When the club began a remodeling project they scanned in the plans. We converted them to CAD, using a modern architectural layering convention and cross-checked that the indicated dimensions matched those that were scaled off the plans. The architect then used the CAD as the basis for the design of the refurbishment work.
Detail from Plan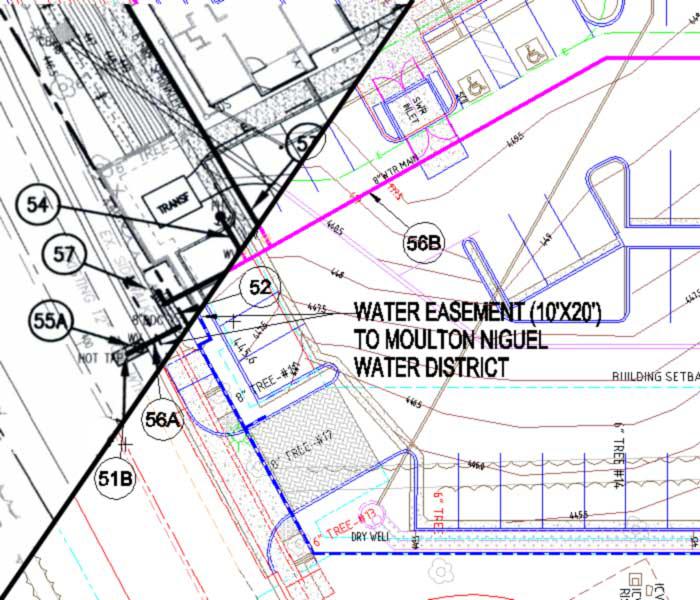 Complete Plan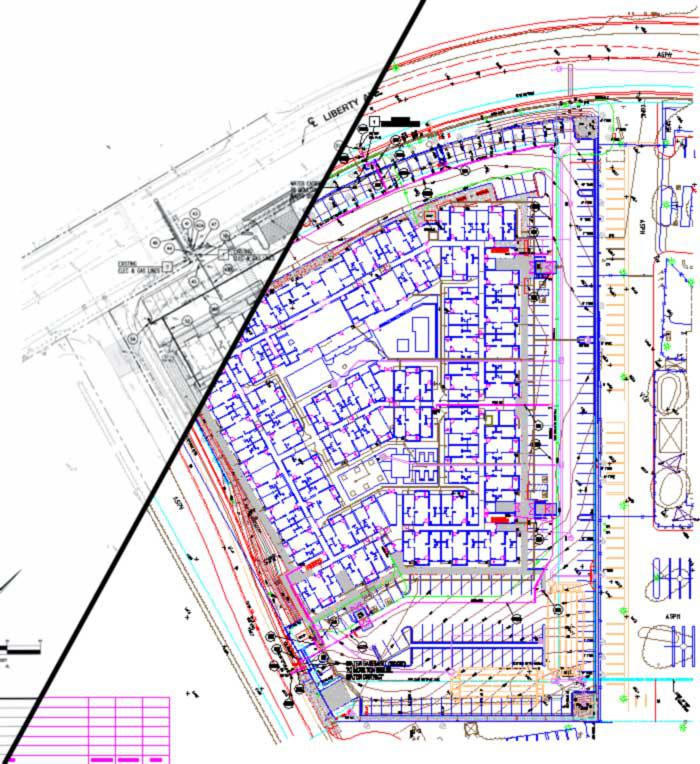 Civil Engineering CAD Conversion
Civil Engineering drawings often contain dense layers of information. This example of a water plan illustrates how our CAD operators do a great job deciphering the content of the scanned original and drafting it in correct, color coded, CAD layers.
>
Detail from Drawing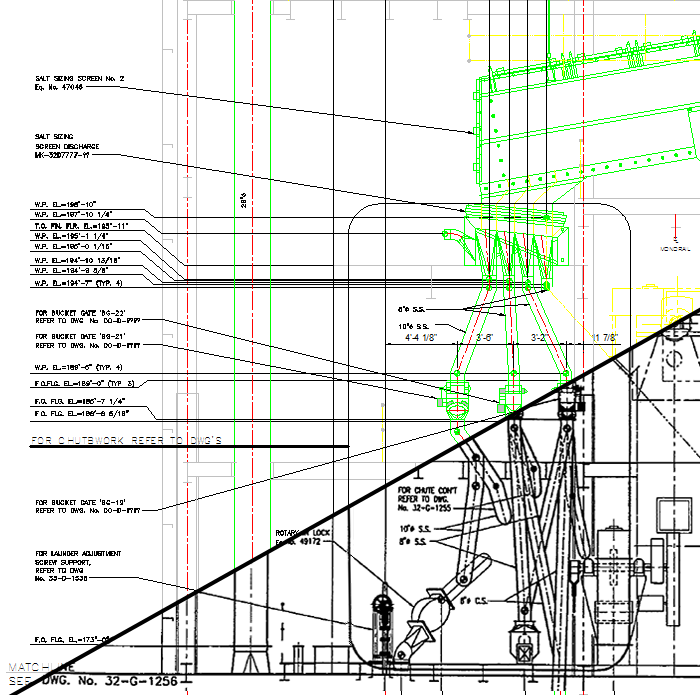 Complete Drawing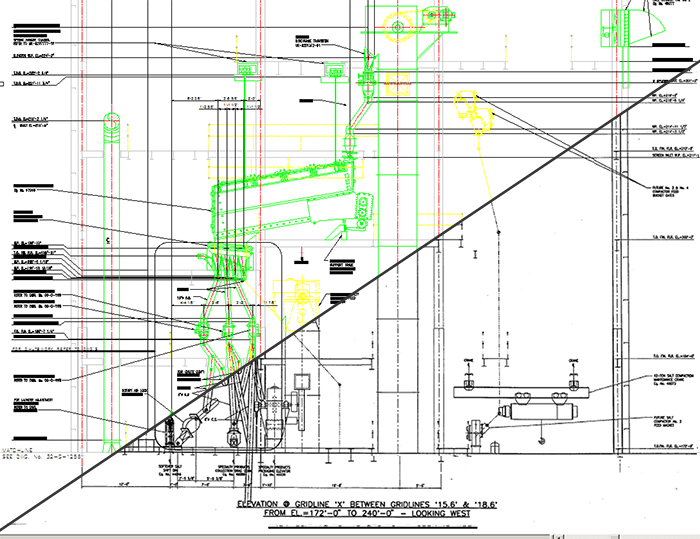 General Arrangement Conversion
This drawing was from a package of fifty converted to CAD in advance of a major upgrade to a chemical plant. The engineering firm that undertook the upgrade used the drawings as the starting point for their redesigns.
Detail from Drawing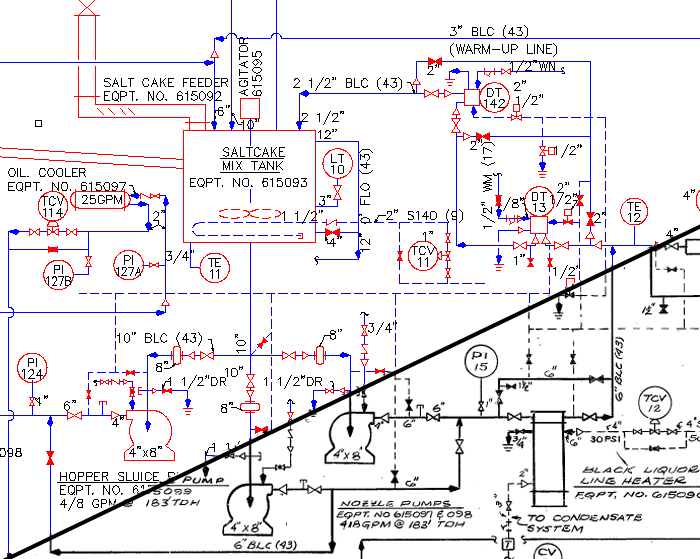 Complete Drawing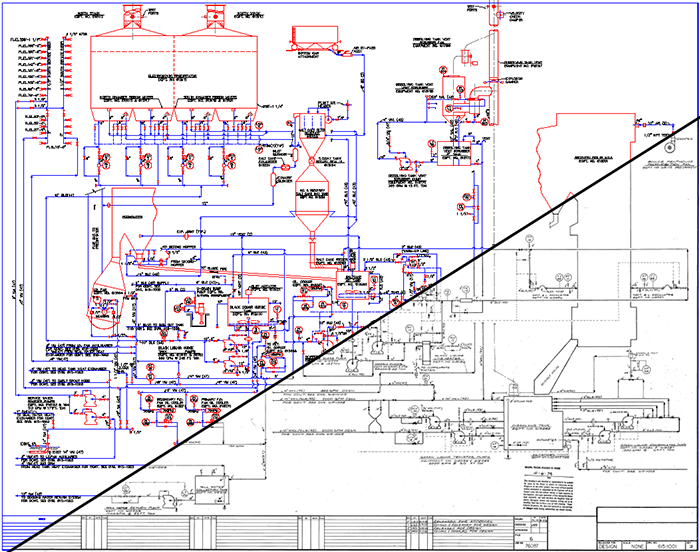 P&ID Conversion
P&IDs are full of small informational details, many of them similar. We pay particular attention to accurate transcription of these.
---
Detail from Drawing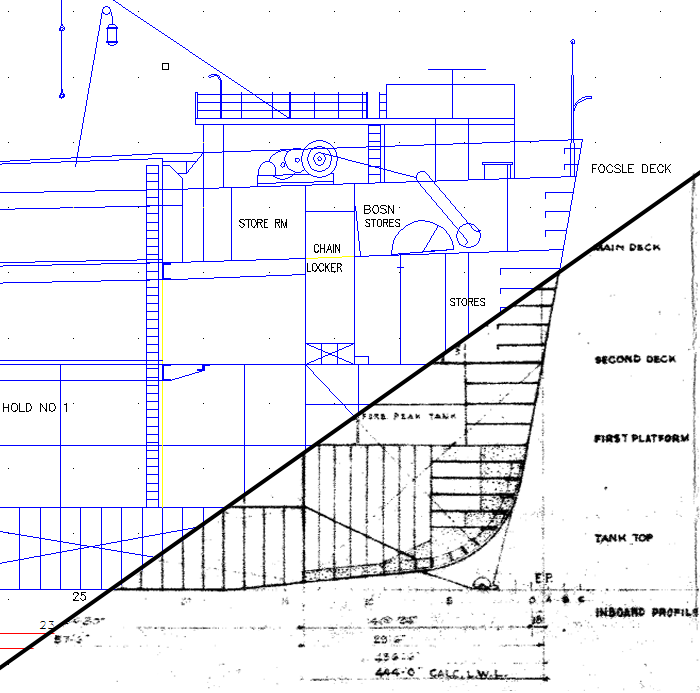 Complete Drawing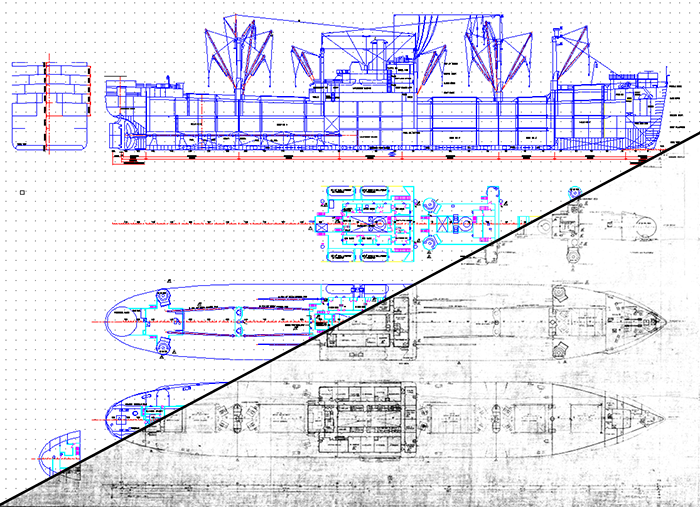 Naval Architecture Conversion
The original Naval Architect's drawings were converted to CAD and used as the basis for a fire control systems project.
---
Detail from Drawing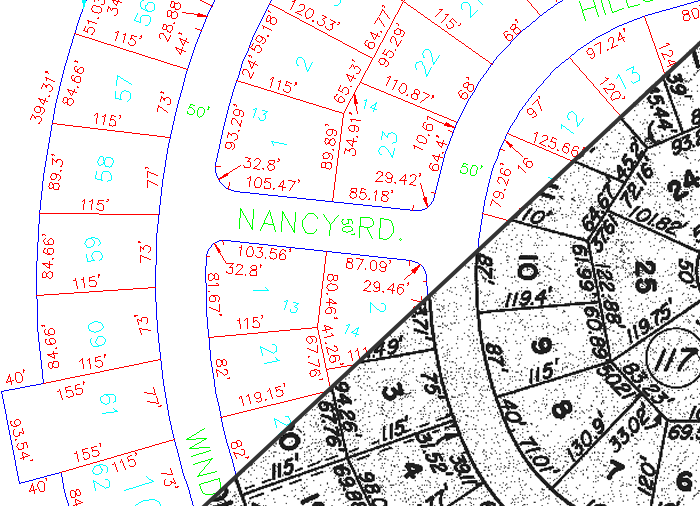 Complete Drawing
Tax Map Conversion
Though the linework in tax maps is relatively simple the many dimensions and reference numbers must be carefully replicated in the CAD file.
---
---
Detail from Drawing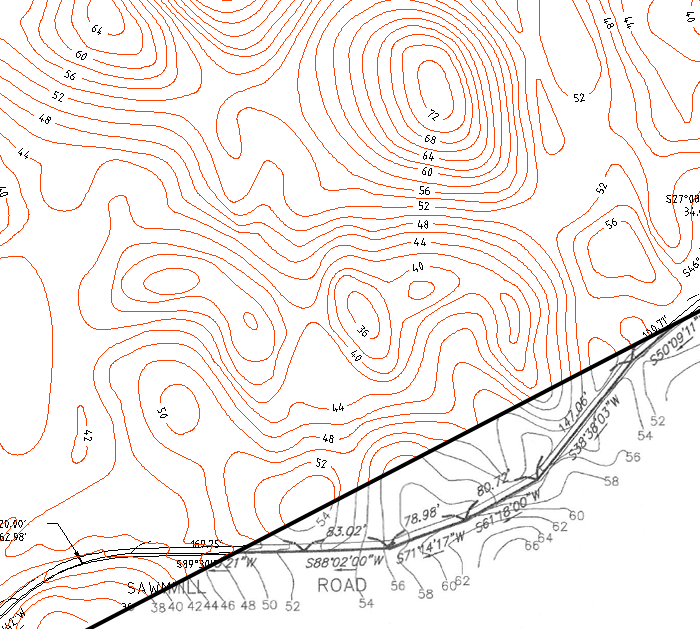 Complete Drawing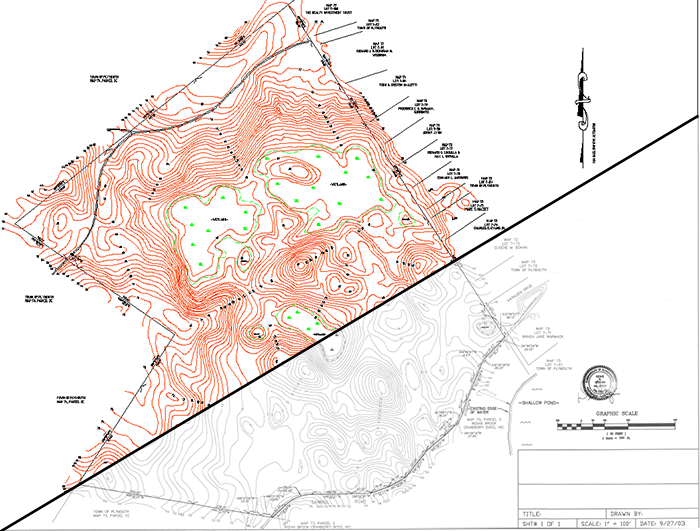 Topo Map Conversion
Conversion of Topo Maps involves careful tracing of contour lines.
---
---
Detail from Drawing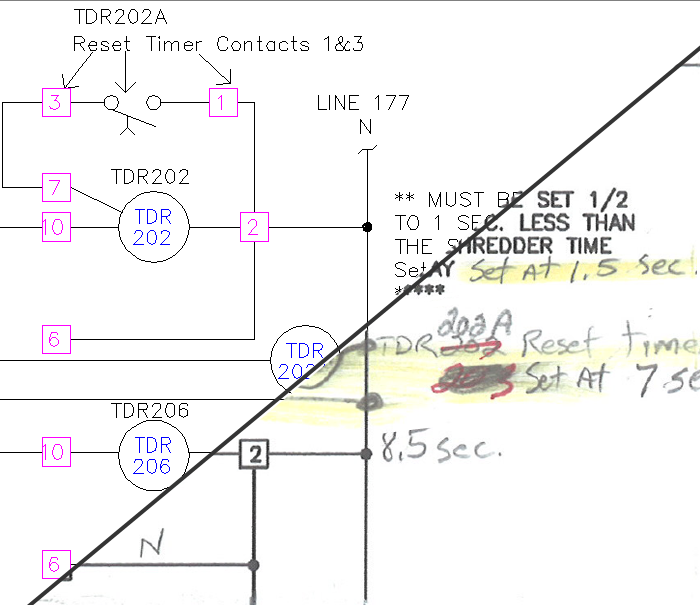 Complete Drawing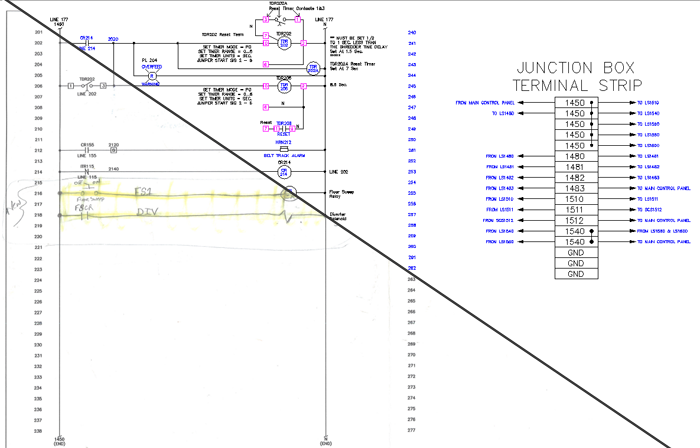 Wiring Diagram Conversion
In this example the conversion required the incorporation of markup (redline) made on the original drawings.
---
---
Satellite Image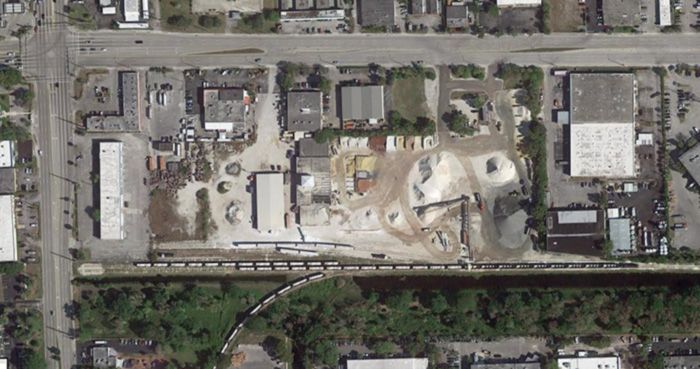 DWG made from Image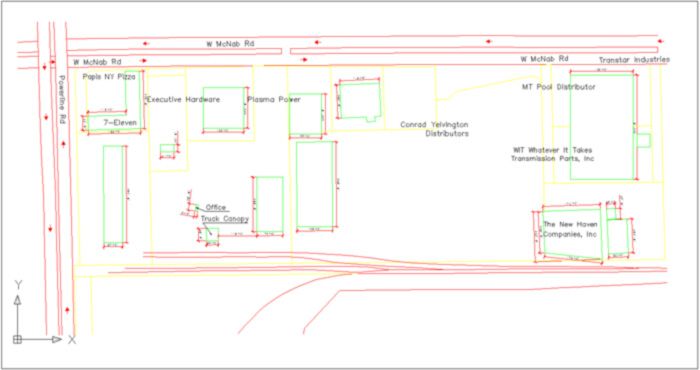 Site Plan from Satellite Image
Provided one accepts the limitations when taking off dimensions from satellite or aerial imagery, it is possible to create CAD site plans.
---
---
Logo drafted in CAD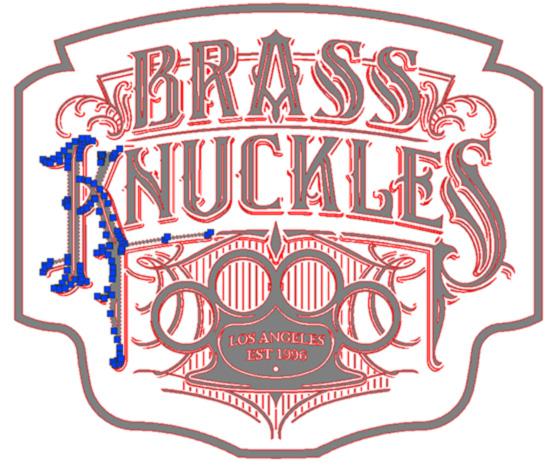 Logo
Logos are usually designed with print or screen in mind. When they are used for cutting signage or ornaments they have to be converted to CAD vectors. This is an example of one of our logo conversions to CAD.
---